Fat loss that is quick, safe, and painless.
A boutique medical spa in Franklin, TN.
Cutting-edge red light technology. Guaranteed results.
Get Started
Lose 2" in Your First Treatment or it's FREE!
(Applies only to Belly Buster package)
Get pampered and spoiled in our amazing spa facility
FDA cleared, UltraSlim® patented red light technology to stimulate fat cells
2″ Loss on Your First Visit
Backed by our 100% money back guarantee
Full Treatment Plans & Custom Packages
Target the areas you want with a custom plan made just for you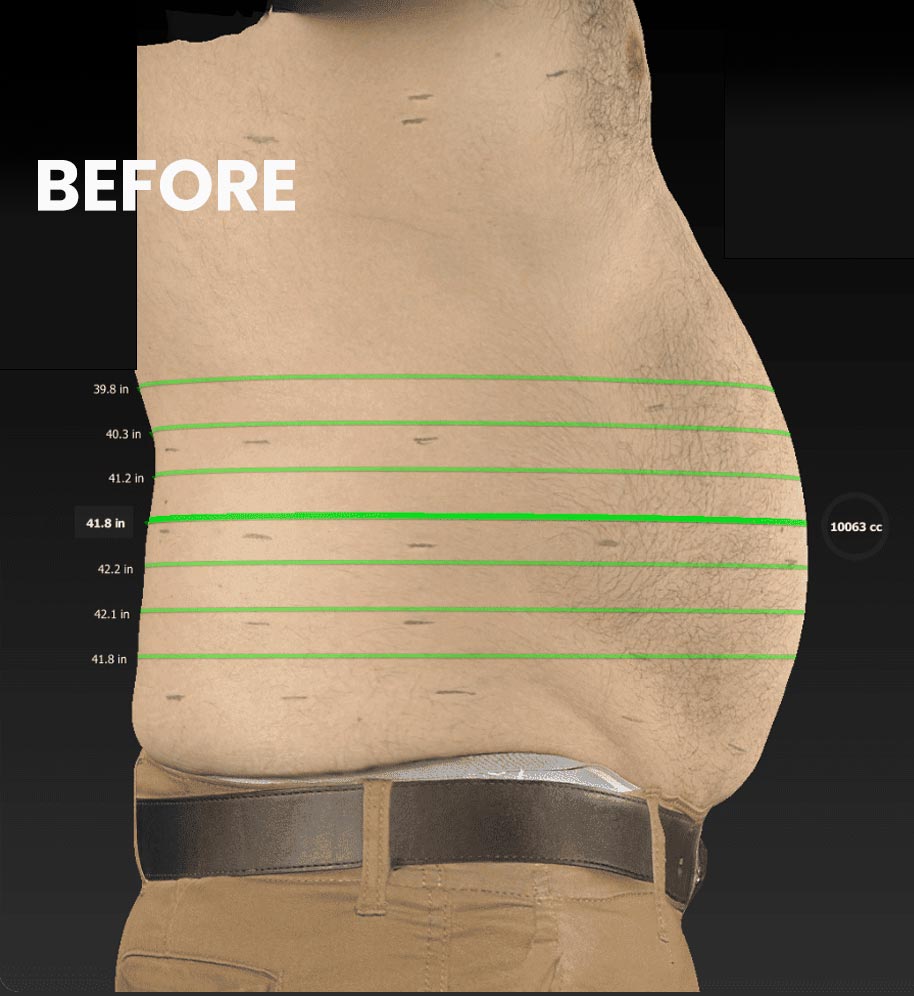 Drag the controller left and right to visualize before and after images.
The Contours Difference – A Non-Invasive Fat Loss Program
Contours delivers a pain-free, safe, and effective way to lose fat, rejuvenate your skin, or manage your pain without invasive procedures and painful side effects. Our affordable treatment packages are overseen by our board-certified medical director.
Schedule your complimentary consultation today because at Contours you have nothing to lose but inches!
View Our Packages
APPLY FOR PAYMENT PLANS
Our Most Popular Packages.
We offer multiple packages and can create custom plans as needed.
Belly Buster
The Belly Buster is a cutting-edge, non-invasive alternative to liposuction that instantly reduces body fat in the buttocks, hips, and thighs.
Mommy Makeover
The Mommy Makeover, a series of treatments with UltraSlim®, targets the issues that are frequently brought on by pregnancy.
Dad Makeover
Belly Buster that is geared toward men, a revolutionary non-surgical liposuction alternative that slims the chest, love handles, and waist with no downtime.
Cutting Edge Red Light Technology and UltraSlim®
Benefits and Results Other Solutions Don't Offer
Not only does our red light technology reduce fat but it can also assist in pain management and rejuvenate your skin. Regardless of the targeted area you select, you'll receive all three benefits during your treatment.
How It Works
A great solution for fat loss
Targeted Fat Loss for the Whole Body
If you've tried many other solutions to lose fat such as diets and exercise regimens you understand it can be challenging and difficult to obtain results. Other procedures that involve lasers, freezing, microwaves, and even surgery may involve higher risk and even yield underwhelming results.
Red light therapy with UltraSlim® helps address fat loss, skin rejuvenation, and pain management with immediate results. It helps target specific areas of your body.
The Contours Difference
When I saw the advertisement for red light therapy offered through Contours, I wanted to learn more about it and set up a consultation with Kim. She was able to answer all of my questions, and gave me time to decide if it was right for me. I decided to try it out and I am pleased with my results. My most stubborn area is my stomach, and it has helped to tighten and shrink that area. I am pleased with the help that it has given me to continue to work on getting to where I want to be. The staff was very helpful and friendly. Thank you.
Everyone at Contours is SO nice and accommodating! I drove from 1.5 hours away, in Alabama, to have these procedures done. You WILL see result! I highly recommend Contours Franklin, TN.
Contours offers a non-invasive way to lose stubborn body fat with a unique red light device. I was so intrigued when learning about it, I just had to try it! The fact that there is no down time involved was very appealing to me as well. Wearing a compression undergarment after treatment and staying active and walking everyday is an important part of the process. Everyone at Contours was pleasant and easy to work with. The sessions are relaxing in a spa-like atmosphere. Thanks to Contours I feel more comfortable in my jeans!! Definitely recommend!
The red light therapy for fat loss at Contours really works! I needed a little extra help with some stubborn lower belly fat which was hard to lose after pregnancy… the treatments really helped my stomach become more flat and I was totally happy with the results, especially since it was non invasive treatment! I highly recommend this treatment and the friendly techs who work here make the experience that much better!
The Team at the Seaboard Lane location is fantastic! Kim is very knowledgeable on the procedure and is extremely helpful through the entire treatment. I highly recommend Contours - it works! And the cost is way less than surgery. My pants fit much better and I feel so much more confident. Totally worth it.
Li Ann Crowder
2023-05-03
I became interested in red light therapy as a possible way to reduce chronic, intractable lower back pain. I read studies, talked with my physical therapist, and spoke with my doctor, all of whom encouraged me to try it. After only one session, my lower back pain has lessened and I have more range of motion. This review isn't intended as medical advice - simply as a description of my personal experience. If you've ever had lower back pain, you know how it can effect your daily life. I encourage you to give this treatment a chance. I'm looking forward to my next visit to Contours!
Jennifer Lawson
2023-03-30
Absolutely loved everything about my experience here and the entire staff is excellent. The treatment rooms are incredibly relaxing and clean. Kim explained everything thoroughly and answered all of my questions. Very pleased with my results and look forward to my next visit! Highly recommend!!
Shelley Weckler
2023-02-18
I am in the middle of a 6 visit treatment plan with their "belly buster" and I am so glad I started going here! I lost a total of 3 inches after my very first visit. I feel amazingggg- my stomach has definitely flattened out and it's such a relaxing experience. The ladies who work there are so sweet- it's the highlight of my week!!
Contours is fantastic! It's a super easy, safe and effective way to lose stubborn fat and cellulite and tighten your skin. I noticed a visible improvement in my belly fat and the cellulite on my hips after the very first treatment! I was so impressed with my results, that I tried it to tighten the skin on my face, and I can't believe the remarkable improvement in fine lines and wrinkles, and the visible tightening on my face and neck!! You really need to try this, it's works!!
Great experience with a very professional staff, facility and equipment. I highly recommend them!
Dimitrios Angelis
2022-10-03
Treat now, pay later
Contours Now Offers Payment Plans with Cherry
Buy Now. Pay Monthly.
Let your money go further and take better control of your cash flow when you pay in smaller, more manageable monthly installments with Cherry.
Easy as 1-2-3
Get pre-approved. Use our Cherry link to see how much you're approved for

When you arrive for treatment, ask to pay with Cherry. Don't forget to bring your debit card for the initial payment!

Choose the Cherry payment plan that works for you, and check out with our front desk.
Learn More About Our Payment Plans